my buddy
icon:
Tim —
He was a mobster. He confessed to murdering 19 people. He squealed on his Mafia boss, who got life in prison. At dawn yesterday, Timothy "Timmy the Bull" Gravano opened another bad chapter in a worse life, when police arrested him for running an ecstasy drug ring in Phoenix.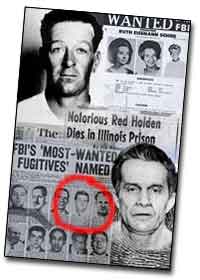 The Drug Enforcement Administration, the Phoenix Police Department, the Arizona Department of Public Safety and the Customs Service served 14 search warrants and arrested 35 people on drug charges yesterday in Phoenix. Among those in custody are Gravano's daughter and son, Karen and Gerard Gravano.
Timothy Gravano, 35, was charged with conspiracy to distribute MMDA, a mood-enhancing drug known as ecstasy; facilitating a criminal enterprise; and money laundering, said DEA agent Jim Molesa. Gravano's group--which was not Mafia-related--allegedly used Creative Pools, a construction business he ran, to launder drug sale proceeds. Law enforcement sources said Creative Pools built only two swimming pools last year.
"Gravano's organization supplied the lion's share of ecstasy through the nightclubs in metropolitan Phoenix," Molesa said. "This was an extremely profitable business. They had made several hundreds of thousands of dollars."
The six-month investigation began with tips to the Phoenix police and the DEA. A key figure in the ring was Mike Papa, a founding member of a now-defunct white supremacist gang called White Power in Gilbert, a Phoenix suburb, said Phoenix Police Chief Harold Hurt. Authorities said last night they have 25 more suspects they plan to arrest.
Timothy Gravano was being held in the Maricopa County jail on $5 million bond. Papa was being held on $1 million bond and Gerard Gravano on $100,000 bond.
Gravano lives in a modest apartment. But authorities said he made one of the classic mistakes of drug dealers--paying cash for cars. He and members of his drug ring drove expensive Lexuses and Infinitis. "For such a New York wiseguy, he was not so wise," said one law enforcement official.
Gravano became notorious in 1992 during the New York federal prosecution of John Gotti. Gotti was known as "The Dapper Don" because of his fastidious haberdashery and "The Teflon Don" because of three failed prosecutions before the conviction that led to the life sentence he is serving. As Gotti's top aide, Gravano confessed to more than 19 slayings and testified against Gotti in exchange for a five-year sentence.
Released in 1995 after serving a portion of his sentence, Gravano had plastic surgery and entered the federal witness protection program. But he said it was too restrictive, and he dropped out of the program and made television appearances in 1997 to promote a book on his mob escapades. He pocketed a $250,000 advance. Last year, he hired a publicist and a lawyer, granting interviews to the Arizona Republic and Vanity Fair.
"When he stands before the court for trial, I would like to see some other people charged as accomplices," said Ronald L. Kuby, a lawyer who represented some of the families of Gravano's 19 victims. "The FBI agents who cozied up to him. The prosecutors who made deals with him. And the federal judge who turned him loose knowing he committed 19 murders."
Publicist Athia Hardt referred calls to Phoenix business attorney Thayne Lowe. "I know nothing honestly about the arrest and we do not at this time represent him in connection with any arrest," Lowe said. "I'm in no position to comment on what may be going on at this point. We've had no contact with him."
Chroniclers of New York's organized crime families say that Gravano's cooperation with federal law enforcement went beyond snagging Gotti, whom the FBI had extensively tape-recorded incriminating himself. More important, Gravano testified nine times, gutting the Gambino family crime organization by helping to send 36 mob figures to prison.
"The government and society got what it paid for," said Jerry Capeci, spokesman for the John Jay College of Criminal Law and the co-author of three books on the Mafia.
Capeci said Gravano's arrest could affect the scheduled April 3 witness-tampering trial in Brooklyn federal court of Bosko Radonjich, who was arrested in Miami on New Year's Day after years as a fugitive. Gravano was to be the star witness against Radonjich, who allegedly worked with juror George Pape to fix Gotti's 1987 racketeering trial.
Capeci said he was taken aback by Gravano's arrest. "It's surprising because it involves drug trafficking, which Gravano insisted he had nothing to do with, ever. And it's doubly surprising that his kids are involved, because that's one of the things that Gravano denigrated Gotti for, dragging his son into the crime family."
In his Vanity Fair interview, Gravano said, "Of all the cruel . . . cruel things John Gotti ever did, the cruelest thing had to be putting his son into the life. A father's got to want something more for his son than he had, right?"
The characters and events depicted in this biography are fictional. The characters bear no resemblance to any person living or dead.